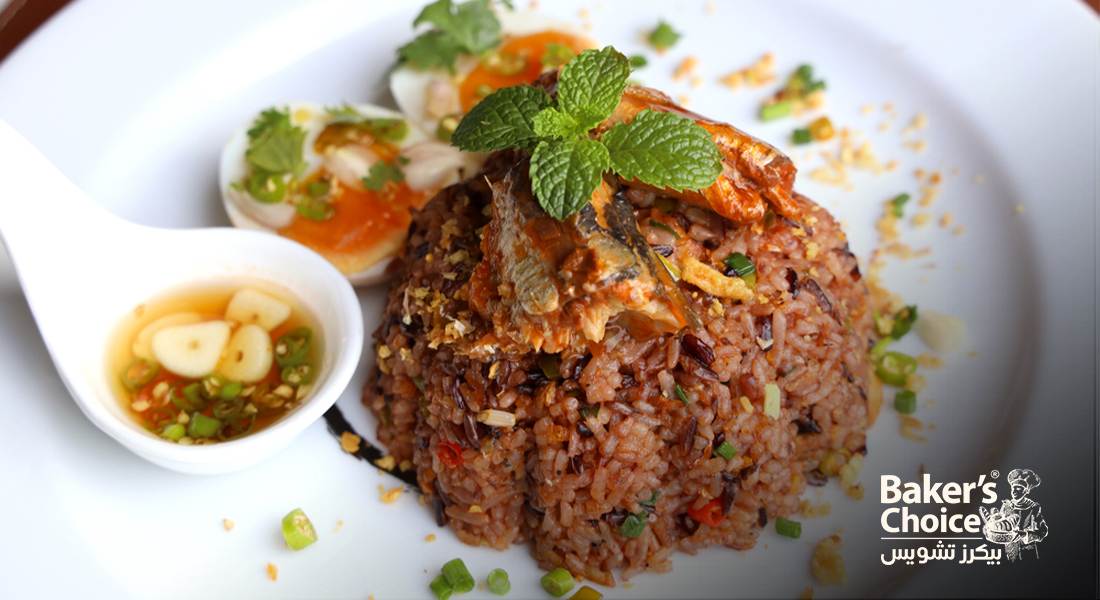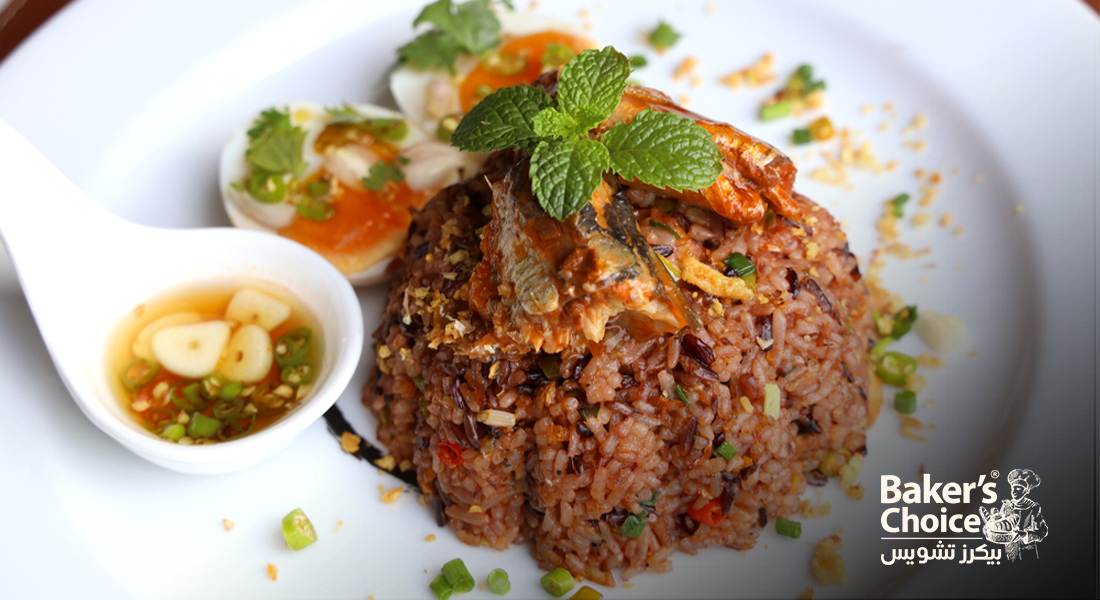 Preparation time
30 minutes

3 Pieces of hamour fish fillet (1.5 kg).
8 medium onions, sliced ​​(4 cups).
3 cups vegetable oil 100 grams of bakers' choice.
3 cups long rice.
4.5 cups of water.
1 tablespoon each of the following spices (salt, pepper, cumin, cinnamon).
3 tablespoons pine nuts.
To season the fish:
3 tablespoons seasoning.
3 tablespoons cumin.
3 tsp salt.
3 teaspoons pepper.
3 tablespoons lemon juice .
(one tablespoon of each type of fish).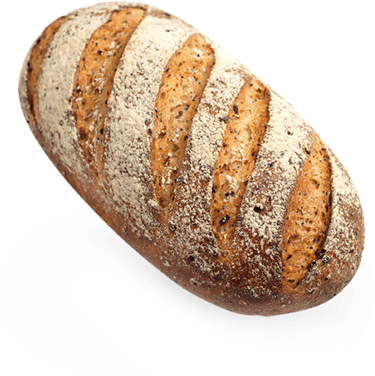 Fish fry:
Marinate the fish with each of the following spices (spice, cumin, salt, pepper, lemon juice) and leave it in the refrigerator for 15 minutes.
In a deep saucepan, heat 3 cups of vegetable oil, put the hamour fillet in the oil until it turns golden (approximately 5-7 minutes), then put it in a dish on the side.
Take 1/2 cup of fish frying oil and put it in a different saucepan with 100g of Bakers Choice.
Preparing the Sayadiya rice:
In a bowl, put 3 cups of rice, wash it well and leave it for 10 minutes in water.
Meanwhile, slice 8 medium onions, and put them in the saucepan with the vegetable oil and Bakers Choice.
On a medium heat (160 ° C – 190 ° C) put the onion until it turns golden and turns brown (keep stirring it so that it does not burn) and add the following spices (salt, pepper, cumin, cinnamon).
Take 1/2 cup of onion and set aside (for garnish).
Pour 4.5 cups of hot water into the saucepan, and stir until it boils with the onions.
After ten minutes of rice, put the rice in a colander until the water is drained, then pour the rice into the previously prepared saucepan with onions and leave it to boil.
After boiling, when the water level reaches the rice level, put the lid on the pot, reduce the heat from medium (160°C – 190°C) to quiet and place the rice chile under the pot.
Leave the Sayadiya rice for about 15 minutes, then turn the pot onto a plate.
Put fried hamour pieces on the top of the sayadiya, then garnish with onions.