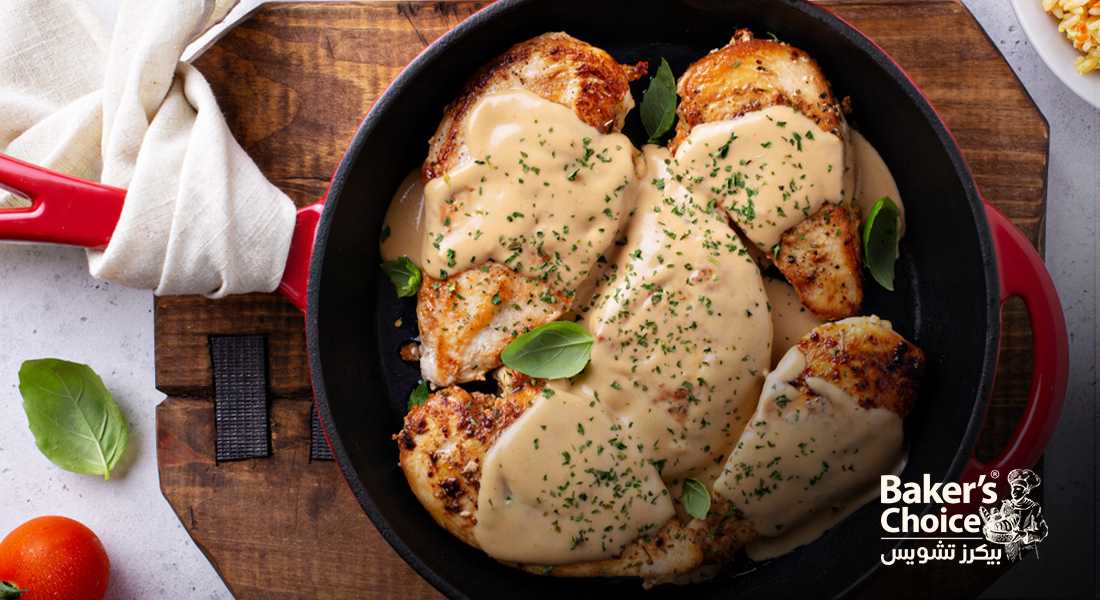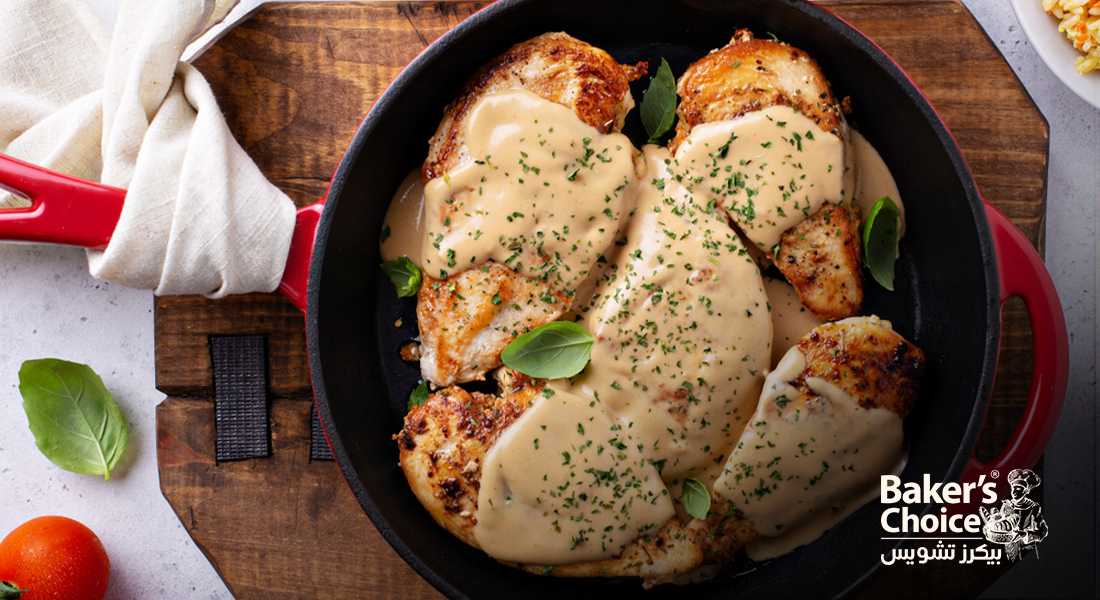 Preparation time
65 minutes

1 kilo chicken breast
2 cups of rusk
1 teaspoon each of the following spices (salt, black pepper, onion powder, garlic powder, ginger, ground cardamom, cinnamon)
1/2 cup bakers' choice mozzarella cheese
1/4 cup corn
1 small green bell pepper, diced
1 sweet red pepper, diced
100 gm Turkey mortadella
2 cups flour
2 eggs
Sauce Ingredients:
50gm Baker's Choice
1 small onion, diced
1/2 cup fresh or canned mushrooms
1/2 cup corn
1 small green bell pepper, diced
1 small red bell pepper, diced
50 gm Turkey mortadella
3 tablespoons vegetable oil
4 tablespoons white flour
4 cups liquid milk
200 ml cooking cream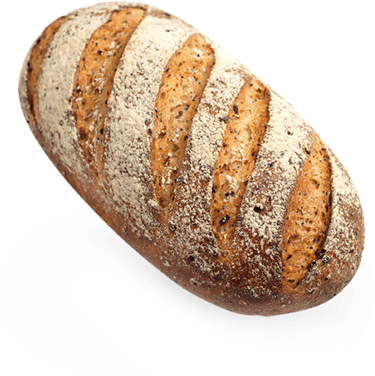 In a grinder or food processor, put the chicken and grind it well. Then put 1.5 cups of breadcrumbs, then add the spices and stir until you have a homogeneous mixture.
Get the cling film and spread the chicken over it in a rectangle, then put 1/2 cup bakers' choice mozzarella cheese, 1/4 cup corn, chopped bell peppers (green, red), turkey mortadella on the bottom end of the ground chicken piece.
Seal the chicken piece using the nylon and seal the ends of the nylon well so that the chicken piece is pressed and put it in the fridge for an hour.
In a frying pan, put 50 grams of Baker's Choice, then add the onions until golden, then add the mushrooms, corn, red and green bell peppers, and stir for five minutes, then remove from the heat.
In another saucepan, put 3 tablespoons of vegetable oil, then add 4 tablespoons of white flour and stir, then gradually add 4 cups of liquid milk, while continuing to stir until the flour is completely dissolved.
Add the cooking cream and stir the mixture until it starts to boil and bring to a boil while stirring continuously until you have a thick mixture. Add the corn, mushrooms, red bell pepper, green bell pepper, then stir and keep aside.
Take out the chicken piece from the refrigerator and remove the nylon wrap from it. Put in a bowl 2 cups of white flour, in another bowl put 2 beaten eggs, and in a third bowl put 2 cups of rusk, then put the chicken in the flour, then the eggs, then the breadcrumbs.
In a deep saucepan, put 4 cups of vegetable oil on a medium heat until hot, then put the chicken piece in it until it turns golden.
Put the chicken piece in the grading dish, then pour the sauce on top.
Serve hot and serve with white rice or French fries.