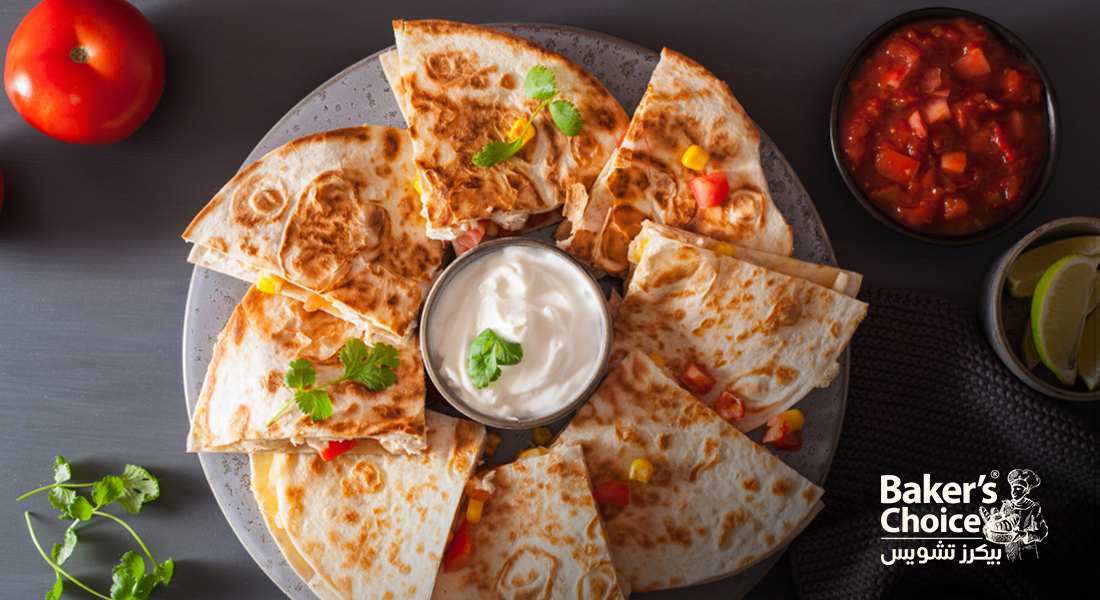 Preparation time
30 minutes

1 kilo chicken breasts
1 teaspoon each of the following spices (cumin, salt, red pepper)
4 teaspoons olive oil
2 red bell peppers
2 green bell peppers
1 chopped red onion
2 crushed garlic cloves
1 teaspoon lemon juice
6 flour tortillas
200gm Baker's Choice Butter, melted
5.1 cup yellow cheddar cheese
5.1 White Cheddar Cheese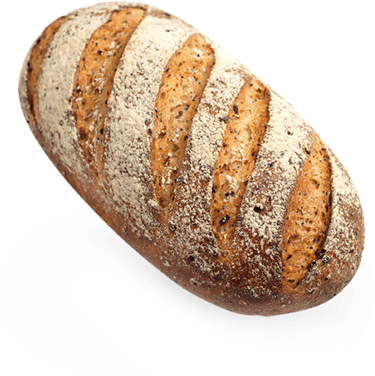 Cut the chicken into cubes and mix with red pepper, cumin, salt and pepper.
Heat 2 tablespoons of oil and 150 g of Bakers Choice Butter in a non-stick skillet over medium heat.
Add chicken and stir until fully cooked through, about 6 minutes, and set aside.
Heat 2 tablespoons of oil in the same frying pan, then add the bell pepper (color to taste) and onion, and saute until softened, then add the crushed garlic.
Transfer the mixture to the chicken bowl, add the lemon juice and mix.
Clean the pan of remaining oil with kitchen paper.
Melt 50 g of Baker's Choice butter to brush a flour tortilla.
Brush the top of the tortillas with Bakers Choice Butter.
Heat a frying pan over a medium heat.
Transfer the bread onto the skillet (taking into account the buttered Bakers Choice side, directly onto the skillet).
Sprinkle 1/2 cup of cheese on half of one side of the tortilla, then spread 1/2 cup of the chicken mixture on top.
Fold the tortillas and leave them until golden, about 2 minutes.
Repeat the process for all the pieces, and serve with your choice of fresh vegetables, red sauce, or guacamole.
Health and wellness.