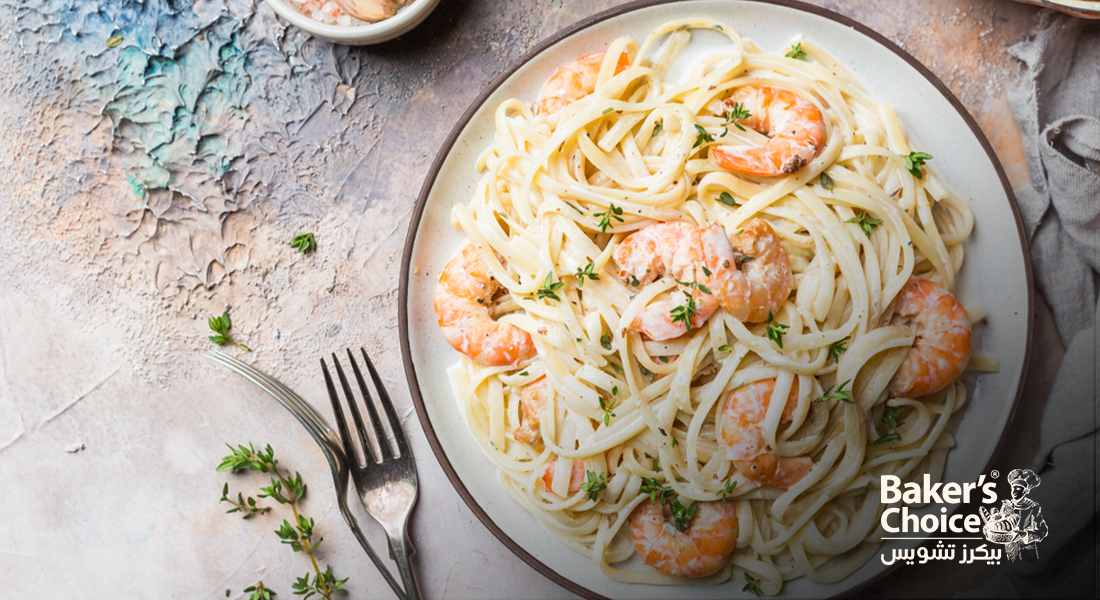 Preparation time
15 minutes

1 cup fresh basil
1 cup cooking cream
2 teaspoons salt
1/2 teaspoon turmeric
1/2 cup dried tomatoes
3 crushed garlic cloves
1 bag of Penne pasta (450 g)
1 bag of frozen shrimp (400 g)
2 tablespoons olive oil
5 cups of water
75gm Baker's Choice
1 teaspoon paprika
1/2 cup mozzarella cheese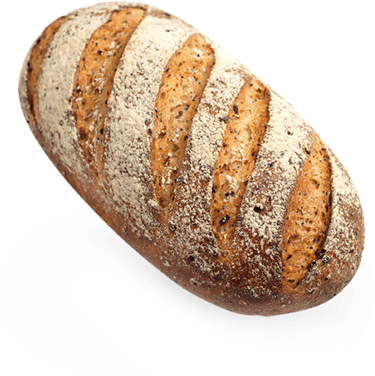 In a saucepan, put 5 cups of water to boil the pasta, add 1 teaspoon of salt and cook the pasta until done, stirring every 2 minutes.
In a frying pan, combine 2 tablespoons of olive oil, 75 g of Bakers Choice Butter with 2 crushed garlic cloves and stir.
Put the shrimp with 1 teaspoon of yolk and 1 teaspoon of turmeric and stir-fry for about 7 minutes until they are tender and orange, then set aside.
In the same pan, add the cooking cream, mozzarella cheese, 1 tablespoon of black pepper, red pepper, basil and sun-dried tomatoes and stir.
Then add the shrimp and stir for five minutes, then add the pasta and let it boil for five minutes.