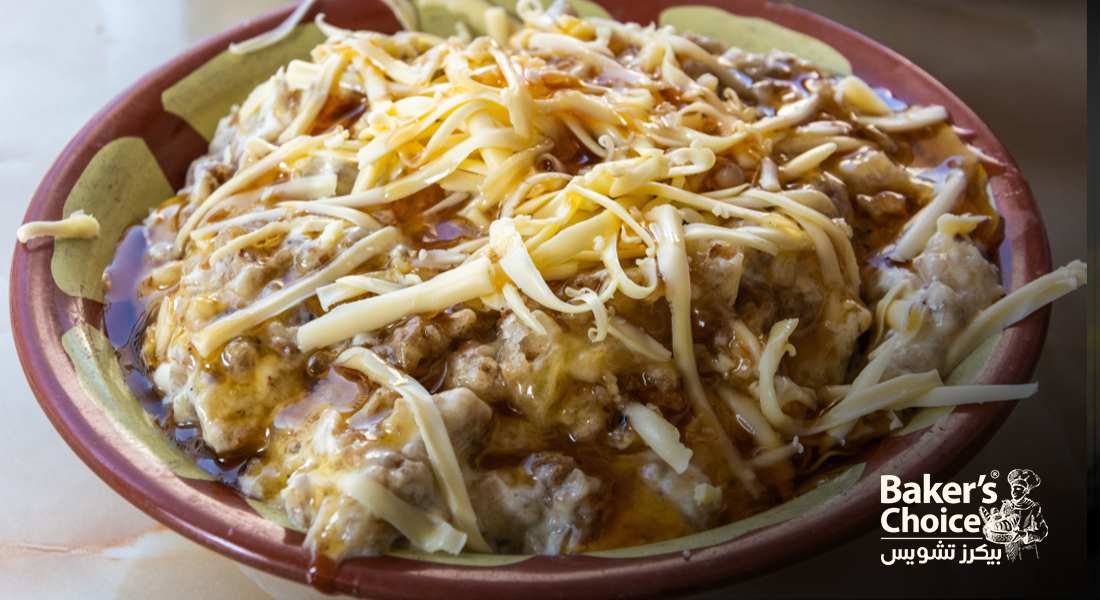 Preparation time
60 minutes

Dough Ingredients:
1 cup brown flour
1 cup warm liquid milk
1/2 teaspoon yeast
1 teaspoon vanilla
1/4 teaspoon white sugar
Masoub Ingredients:
3 bananas
1/2 cup thick cream
1/4 cup honey
25gm Baker's Choice
1/4 cup sweet cheese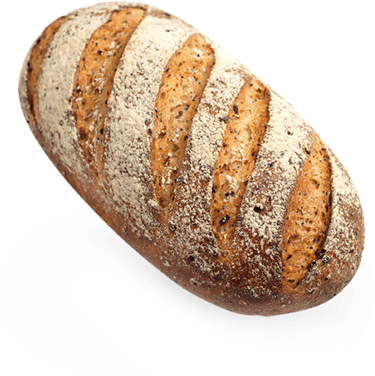 In a bowl, mix the brown flour and vanilla and stir well.
In another bowl, put the warm milk, yeast and sugar, mix and leave for 3 minutes.
Gradually add the brown flour to the milk while continuing to knead until you have a firm dough.
Leave the dough to ferment for at least an hour. After an hour, cut it into 4-5 medium-sized pieces.
Put a non-stick frying pan over a medium heat, pour 25g of Bakers Choice into it and let it heat up well.
On a flat surface, roll out the dough pieces into a round shape, put one of the pieces in the pan and leave in the pan for 2-3 minutes until golden on the bottom, then flip to the other side and leave for another 2 minutes.
Repeat step No. (6) on all dough pieces, then leave the dough pieces to cool.
Cut the dough slices into cubes, then put them in the electric mixer, then peel the bananas and cut them into medium-sized pieces, then place them with the dough pieces and process until the bananas and dough become a well-combined mixture.
Continue grinding the banana and dough, adding half the amount of honey and half the amount of cream until all the ingredients are mixed.
Pour the Masoub mixture into serving cups, spread the cheese on all the cups, add the cream, and the remaining honey. Serve warm.